Teachers have a unique relationship with their students and are often privy to, or made aware of, when students are going through a tough time emotionally. This unique relationship means that they can have a significant impact on their student's mental health. Knowing how to support their mental health and wellbeing is essential in providing a supportive learning environment.
A recent article in the Washington Post (May 31, 2022) reported that a survey of 830 public schools found that schools are seeing a rise in the number of children seeking mental health services and that 76% of faculty and staff members have expressed concerns about depression, anxiety and trauma in students since the start of the pandemic. Whilst these results are not necessarily directly transferrable to our international schools in the AISA region, anecdotally we know that our community has voiced similar concerns.
Furthermore, in research undertaken by Third Culture Kids Training (Caution & Hope, June 2022) that surveyed close to 2,000 students from international schools around the globe, they found that over 20% of third culture kids (TCKs) had an Adverse Childhood Experience (ACE) Score of over 4, putting them at risk for negative health outcomes. This compares to students in the US who show a rate of 12.5% at a score of 4+. A high ACE score does not condemn an individual to difficult adulthood, but it does indicate that a considerable number of our students are facing significant challenges that may impact their mental health and wellbeing now and into their future.
With these challenges in mind, AISA has partnered with the Truman Group to provide this professional development opportunity specifically to equip teachers with the tools and resources to support students' mental health struggles and address behavioural and educational concerns of students in their classrooms to promote learning and positive educational outcomes.
CLICK HERE to find out more and to register.
Written by:
Chanel Worsteling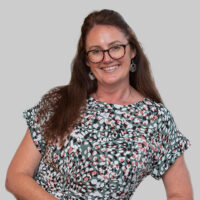 Similar posts
See all posts