Blended learning approaches to curriculum delivery have become de rigueur for AISA schools, and are no longer considered "trendy", "innovative" or something that is implemented when campuses close. The success of blended learning relies on a mix of pedagogical best practice and a range of appropriate digital tools.
District Licensing
Many schools are familiar with the online learning platform Seesaw and the meaningful student engagement it provides.
In December, AISA finalised arrangements with Seesaw and initiated a district licensing opportunity for schools. To date, nine schools have joined. If your school would like to take advantage of discounted pricing and access to collaborative resources, please contact either William Thuku (wthuku@aisa.or.ke) or Marcus Tanner (mtanner@his.ac.zw) for further details.
Webinar resources
Edpuzzle and Screencastify, both ASIA Learning Partners, offer a range of webinar series to help teachers effectively integrate these tools into their professional practice.
AISA Online Communities
AISA hosts a number of technology-oriented online forums, which are listed here. These communities have been very quiet in recent times – why not check them out, and post a contribution? It could be a question, a topic for wider discussion or an introduction to something innovative that has been implemented in your school. Be part of a collaborative effort with practitioners that work in schools similar to your own!
ISTE Certification for Teachers
ISTE Certification for Educators is a vendor-neutral, internationally recognized credential for educators who have demonstrated mastery of the Educators section of the ISTE Standards. ISTE Certification focuses on pedagogy, not on tools or devices, and is designed to change educational practice. The program combines 14 weeks of professional learning with a six-month portfolio application and review process.
Over 20 practitioners from AISA schools, consisting of teachers, coaches, administrators and support staff have engaged with this credential program, organized and sponsored by AISA. Participants are currently reaching the end of the coursework phase of the program and will soon begin preparing their portfolios to demonstrate their mastery of the ISTE Standards for Educators.
Article Written by: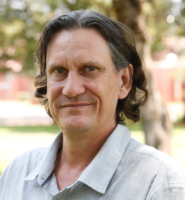 Marcus Tanner
Technology Integration Specialist
Harare International School
Similar posts
See all posts