I am excited to introduce myself and reconnect with the AISA community as the new AISA Service Learning Advisor. The AISA Board, Dr Peter Bateman and his team have been committed to the principles of service learning for many years, and I look forward to facilitating conversations and providing resources for educators working in AISA schools.
I worked at the International School of Kenya (ISK) from 2010-2015, and it is wonderful for me, on both a personal and professional level, to come back to the region. While I was at ISK, I began my service learning journey through an introductory workshop with Cathryn Berger Kaye at an AISA educators conference in Johannesburg. I started experimenting with embedding service learning cycles in my curriculum as a high school English and social studies teacher, and became active as an AISA-GISS leader and facilitator of the first AISA service learning working group.
In 2015, I moved to China and took on the role of service learning coach and coordinator at Concordia International School Shanghai (I lived and worked in Shanghai from 2015-2021 and continue to do some virtual coaching and facilitation for Concordia this year). I have had the privilege of coaching K-12 teachers in a variety of contexts, along with engaging in co-teaching and curriculum design. In 2018, I teamed up with a colleague from Dulwich College Pudong to found the Shanghai Service and Sustainability Network, and that active group has grown to over 200 educators.
In June of 2021, I moved back to Canada where I am now working virtually, both with AISA and Concordia, along with other international schools as a service learning and storytelling coach, workshop facilitator and professional learning consultant.
I am passionate about everything related to service learning, global citizenship education and sustainability, and if I can help you in any way, please don't hesitate to reach out to me via the forums on the AISA website or by emailing me at leeanne@leeannelavender.com
I look forward to many robust conversations and interactions with AISA educators this year. Service learning can make our curriculum relevant, real and meaningful for students, equipping students of any age to be changemakers who create a positive impact in their communities and the world. Creating new service learning experiences in the region, as well as building on existing, sustainable learning experiences in AISA schools will create ripples of change this year and beyond. I look forward to working with you!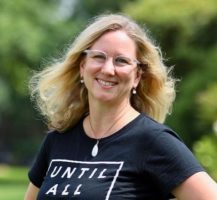 LeeAnne Lavender
AISA Service Learning Advisor
www.leeannelavender.com
Similar posts
See all posts