Darlene Huson, elementary school principal of The American International School of Lusaka, was selected as one of two International School educators for the 2022 National Distinguished Principals Award. The U.S.-based National Association of Elementary School Principals (NAESP) established the program in 1984 to recognize and celebrate elementary and middle-level principals in the United States, who set high standards for instruction, student achievement, character, and climate for the students, families, and staff in their learning communities.
From the beginning of the Award program, outstanding principals have been selected from the international schools that are assisted by the Office of Overseas Schools of the United States Department of State. Huson's nomination was supported by Dr Oli Tooher-Hancock, Director at the American International School of Lusaka, and selected from among several nominees.
"While the pandemic has tested every aspect of our society, including schools, principals have continued to lead dynamic learning communities and serve as a beacon of hope," said Dr L. Earl Franks, CAE, NAESP's executive director. "NAESP's National Distinguished Principals program recognizes the outstanding leadership of highly successful principals and is a heartfelt 'thank you' to these exceptional school leaders."
Ms Huson attended Bard College where she earned her bachelor's degree in Visual Arts. She has her Master's in Elementary Education from the College of New Jersey and in Early Childhood Education from Portland State University. She also has post-master's work in Education Leadership from the College of New Jersey. Ms Huson has been working in international education since 2002. She is currently the Elementary School Principal at the American International School of Lusaka, Zambia.
Among her notable accomplishments, Ms Huson is most proud of creating a community-focused school, turning the thinking from "My students" to "Our students". She explains, once the culture shifted, the school was able to focus on strategic curriculum and learning goals and supporting teachers' and teaching assistants' professional growth.
This school year, Ms. Huson is expected to travel to the United States for activities planned to honor and bring well-deserved recognition to the elementary and middle-level educators chosen by the states, the District of Columbia, private schools and the Office of Overseas Schools.
Criteria for selection of the principals require that the honorees are active principals of schools where programs are designed to meet the academic and social needs of all students and where there are firmly established community ties with parents and local business organizations.
The U.S. Department of State Office of Overseas Schools supports 194 overseas schools around the world. The Office of Overseas Schools maintains close ties with the metropolitan Washington, D.C.-based National Association of Elementary School Principals and its 20,000 members worldwide.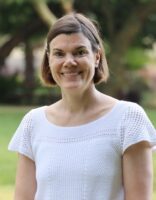 Similar posts
See all posts