Greetings from AISA!
And welcome back for a new school year. For many of our schools, this year sees a return to relative normalcy following a few challenging years of managing the COVID pandemic. While we're not quite out of the woods yet, I note from my communications with schools that there is a great sense of optimism for the year ahead.
We have a couple of new programmes and projects running this year to help reinforce your work in Diversity, Equity, Inclusion and Justice (DEIJ) and a programme we're setting up to support educators in our schools who are keen to work with teachers in local schools called the AISA Professional Outreach programme. You'll be hearing a lot about these in the coming months.
AISA seeks to support you in your work in a variety of other ways too. Some of these are mentioned below.
The 2022 AISA Conference will take place from 08 – 10 October 2022 at the Indaba Hotel, Conference Centre & Spa in Johannesburg, South Africa, with pre-conference sessions on 06 and 07 October 2022. This year we're running both virtual and onsite programmes concurrently with specially curated sessions for school heads and leaders. The Conference theme "From Surviving to Thriving" will explore how we can design the future of international education in our region with a renewed focus on the wellbeing of students, educators, leaders and parents. Our Associate Members are busy planning their exhibits showcasing their goods and services that support teaching and learning in our schools. Registration is now open, with discounts available for school groups.
Then, after the Joburg conference, AISA will continue our Professional Learning Institutes (PLI) and Virtual Workshop programme. This will include a new Governance Learning initiative that seeks to grow our region's capacity to offer board training at our schools. We've called this multi-session institute, led by Dr Teresa Arpin, SUSTAINING EFFECTIVE GOVERNANCE: CAPACITY DEVELOPMENT FOR INTERNATIONAL SCHOOL LEADERS AND BOARD TRAINERS. We've designed it as a train-the-trainer model that is aimed at heads of schools and others who seek to provide effective training for Boards of Trustees – both within their own school and the larger AISA region. We feel this training is so important that AISA is subsidising this opportunity for participants. The cost is just $200 for AISA members. Space in this PLI is limited, so if you would like to train as a board trainer – please Register soon.
AISA has negotiated a discount for our member schools for the GTC "International School Governance Matters" event in Addis Ababa in early September. Click here for more
And we have a wide-ranging PD programme for educators and co-professionals in our member schools. Some of these are back onsite in various host schools around Africa while others will be online. We also invite you to join one of our online Communities of Practice, where you can network with colleagues with similar roles in other AISA schools. We've recently added our online DEIJ Affinity Groups for BIPOC Educators, LGBTQ+ Educators, Women in Leadership, and our DEIJ Collaborative – the last being for anyone interested in supporting the DEIJ work we all must engage in. These Affinity Groups will also be meeting in person at our Conference in Joburg.
This year we're continuing to offer our online COUNSELLOR'S CONSULTATION GROUPS with the Truman Group. These are free of charge (thanks to some generous sponsorship from the Office of Overseas Schools) – but spaces are filling very fast, so please register here soon.
And also new this year, we've set up a series of AISA PRACTICE GROUPS for those leading Child Protection, Wellbeing & DEIJ, Professional Learning, Tech Integration, and Service Learning in your school.
We've also renewed our agreement with Moreland University (formerly TEACH NOW) to bring their ONLINE TEACHER CERTIFICATION PROGRAM to AISA members at a discounted rate of $5,400 instead of the standard $6,000 fee. Each year between 10-15 people working in AISA schools enrol in the online programme. It's an ideal pathway for local hire staff who are looking for an international teaching qualification. You can Register now for the 2022-23 cohort and receive the 10% discount for AISA members.
And we're looking for talented individuals looking to contribute to one of our Programme Design Teams. These teams support the AISA programme coordinators in designing relevant PD and resources for our various programmes. Currently, we're seeking volunteers to join our:
And finally, don't forget our long-running Visiting Author/Consultant programme, our School Exchange programme, our Scholarships and Awards (for educators and students) and our growing Resource Library (to which our members can also contribute).
So lots going on from AISA. Please do check our website regularly for updates, and I wish you a successful year ahead.
Keep Well
Dr Peter Bateman
AISA: Executive Director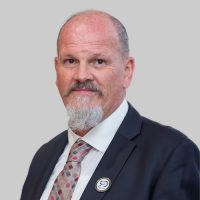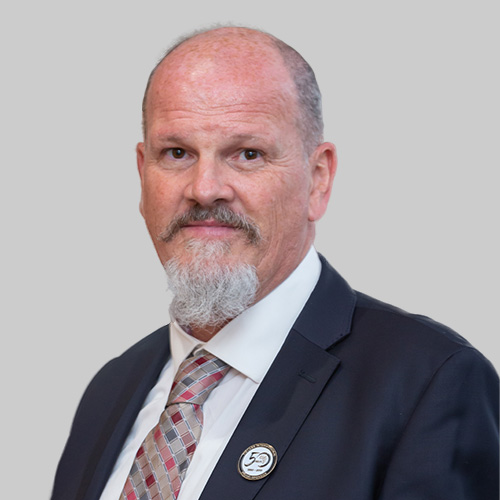 Similar posts
See all posts