2020 changed the meaning of student engagement. What was once a nice-to-have to make classrooms more lively is now a must-have to get students in the (virtual or in-person) door to learn. A study conducted by EdWeek last fall conservatively estimates that at least 1.3 million students nationwide completely stopped engaging with their schools at the end of last academic year. With so many distractions and barriers to participation, how can we as educators motivate students to show up and learn?
A key element of student engagement is the content teachers are using for instruction across subjects. To understand the connection between student engagement and content, we analyzed the behavior of students on Newsela since the start of distance learning in March 2020. Based on our findings, here are three actionable tips that educators can implement in their schools and districts today:
Incorporate timely content into instruction across the curriculum
It was no surprise to us that the most viewed content on Newsela this year lined up almost perfectly to what students were hearing and seeing on the news – a sobering reminder of the collective challenges we've faced over the last year. But rather than letting current events distract from learning, we saw teachers incorporate leveled news content into instruction to engage students and push content area knowledge forward.
Use Social-Emotional Learning-forward content with formative assessments to develop literacy and SEL skills simultaneously
Disrupted learning environments have made it challenging for educators to get a sense of how students are doing – both in terms of academic performance and their social-emotional well-being. The engagement gap makes it even more challenging to bridge this (physical and metaphorical) distance. In fact, literacy instruction rooted in SEL really is engaging to students: our usage data indicates that since the start of distance/hybrid learning, teachers have been choosing feel-good and often SEL-forward content paired with formative assessments to develop reading skills.
Give students the opportunity to explore content that's relevant and interesting to them
Student choice isn't a new concept — studies have shown that autonomy in learning is associated with greater personal well-being, educational satisfaction, and even improved academic outcomes. Autonomy and choice are at the heart of the Newsela student experience.
However your students are learning this year, it's clear that one-size-fits-all content manufactured for the classroom won't be enough this year — or ever again. It's time that we as educators renew our commitment to student engagement as a foundation for learning going forward.
AUTHOR CAPTION:
A Senior Director of Partnerships, Justin Tedaldi has been with Newsela since 2015, working to provide meaningful instructional content for all students. Prior to that, he served as a specialist for education technology solutions for Apple, and business development manager of US operations for Benesse Corporation.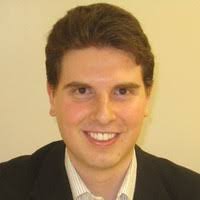 FOR MORE INFORMATION:
Similar posts
See all posts