The AISA Board is comprised of highly skilled and experienced heads of AISA member schools who are totally committed to improving student learning by supporting professional growth, good governance and the wellbeing of our school communities.
Each Board member has an opportunity to serve the AISA community for a term of two years with an option to extend for an additional year.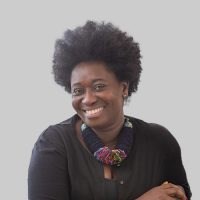 The AISA Board and management team would like to take this opportunity to appreciate and celebrate Dr Mary Ashun for her exceptional years of service to the AISA community as a member of the Board. Dr Ashun has been on the AISA Board since 2019 and will be concluding her period of service on the AISA Board in June 2022. During this period, Dr Ashun has contributed greatly towards formulating the policies, strategic objectives, membership and governance of the association.
Well, the votes are now in and the AISA Board is excited to announce that Heidi Cavanagh has been elected to join the Board. Congratulations Heidi!! We look forward to working with you.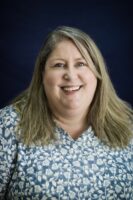 Heidi Cavanagh currently serves as the Director of the American International School of Nouakchott in Mauritania (AISN). Her love of teaching began as far back as elementary school when she called out the spelling words to help her 4th-grade teacher. Her love of Africa began when she and her husband Marc travelled overland by local transport from Prague to Cape Town in 2004-2006.
Heidi has served in leadership positions from Preschool to High School to Whole School. In addition to being the Preschool Principal in Istanbul, Turkey, Elementary Teacher to Deputy Head in a bilingual school in California, and Primary Principal in Havana, Cuba; on the continent of Africa, Heidi has served as the Director of AIS Niamey, Niger, Secondary Principal at WIS, Botswana, and Director of AIS Nouakchott, Mauritania.
Travel opened Heidi's heart and mind to appreciate the diversity of cultures and unique ways of life. Heidi is passionate about listening to and understanding multiple perspectives, as well as valuing the uniqueness of each individual, especially the perspectives and uniqueness of her students. Her doctoral research is focused on student voice theory and the role students play in school improvement when international school leaders make space for student voice in the school improvement process. Heidi is delighted to join the AISA Board and looks forward to developing AISA's strategic direction in support of all of her colleagues on the continent.
Similar posts
See all posts