Description
The 2022 AISA Conference is for educators, leaders, co-professionals, sponsors and exhibitors across Africa who share a passion for international education.
Welcome to our new normal!
Our new conference format has an onsite programme and a virtual programme,  offering rich and varied professional learning and collaboration for everyone in our schools.
The AISA Conference is for AISA members only and will take place from 08 – 10 October 2022 at the Indaba Hotel in Johannesburg, South Africa. Pre-conference sessions will also be available on 06 and 07 October 2022 at the same venue.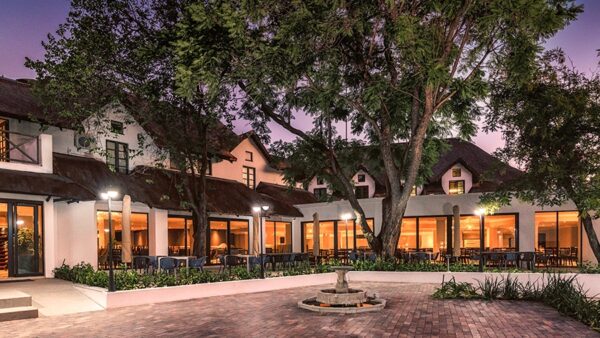 Onsite – Indaba Hotel & Conference Centre
Pre-Conference: 06 – 07 October 2022
Main Conference: 08 – 10 October 2022
Virtual – Accessible remotely
Main Conference: 08 – 10 October 2022
REGISTER NOW: Schools registering 5 – 9 delegates will receive a 5% discount while those registering 10 or more delegates will get a 10% discount on the registration fees.
From Surviving to Thriving: Designing for Belonging, Wellbeing and Transformation
Both the onsite and virtual components of the AISA 2022 explore how we can design the future of international education in our region. At the heart of these designs is a renewed focus on the wellbeing of students, educators, leaders and parents. We know that those who are serious about improving wellbeing are inclusive and bold and ensure everyone's voice is heard and valued equally.
Throughout the conference, international consultants and experts from our international schools will provide opportunities to explore innovations in teaching, learning and leading that are transforming schools and their communities. Together, the professional learning, affinity groups, discovery workshops, exhibition and social events have been designed to reinforce the sense of belonging for which AISA conferences are renowned.
We have designed deep learning experiences in our Pre-Conference Workshops, Deep Dives and Institutes as well as opportunities to explore something new in our Discovery Workshops. The Affinity Groups unite those with shared identities and amplify voices. Add the AISA  Associate Members' exhibition, endless networking opportunities and the Gala Dinner, this is a conference where everyone belongs.
Follow the link to get a glimpse of the structure of the 2022 AISA Conference Programme.
Pre-Conference Workshops (Onsite)
AISA Counsellors Institute:  Reflecting to build back stronger
AISA SEL Symposium with CASEL: The Essential Case for SEL in Every School (CASEL)
AISA Blended Learning Symposium: Collaborating to enhance technology integration in teaching and learning
AISA Service-Learning Symposium:  Community Assets & Engaged, Active Citizenship
AISA Women in Leadership Symposium
Deep Dives and Discovery Workshops (Onsite and Virtual)
| | |
| --- | --- |
| Strategic Thinking, Strategic Action | Diversity, Equity, Inclusion and Justice (DEIJ) |
| Social and Emotion Learning (SEL) | Personalizing Learning |
| Promoting Positive Mental Health | School Governance |
| Inter-Cultural Competence | Blended Learning and Universal Design of Learning |
| Curriculum Design | Coaching for Outstanding Teaching |
| Physical and Health Education | Service Learning |
Institutes (Onsite)
Admissions and Marketing Managers
Business and Finance Managers
Affinity Groups (Onsite)
LGBTQ+ Educators
Women in Leadership
DEIJ Collaborative
BIPOC Educators
Learning Partners
AISA Associate Members will have an opportunity to attend and exhibit at the conference. Review the AISA Conference Sponsorship Opportunities to find out more. You can select your preferred sponsorship level when registering for the conference.
Accommodation
AISA has negotiated preferential rates at the Indaba Hotel for all our conference delegates. Click the image below to get in touch with Sharon and book your accommodation.

Transfers
For safe, convenient and reliable airport transfer services, please reach out to Chris at Boyang Gape Tours & Travel.