Search Associates is considered the leader in their field by the international school community. They work with more than 750 of the best international schools in over 120 countries around the world.
Their upcoming Africa Virtual Job Fair is the only job fair in the world exclusively for teachers wishing to work in Africa. It presents a great opportunity for AISA member schools to meet and interview pre-screened candidates interested in working in international schools on the African continent. With about 200 candidates expected to attend, the Virtual Fair for AISA schools facilitates meaningful engagement with candidates from all over the world who are interested in teaching in Africa, but who cannot travel to Africa to interview with your school.
For AISA member schools, this is an opportunity to efficiently interview aspiring Africa-oriented educators, administrators and leaders, over the weekend of the 3rd and 4th of December. This Virtual Fair is free of charge to AISA member schools.
Together, we can give these candidates the opportunity to achieve their goal of placement in Africa.
Should you have any questions, please email ghayden@searchassociates.com
For more information regarding Search Associates, please visit https://aisa.or.ke/learning-partners/search-associates/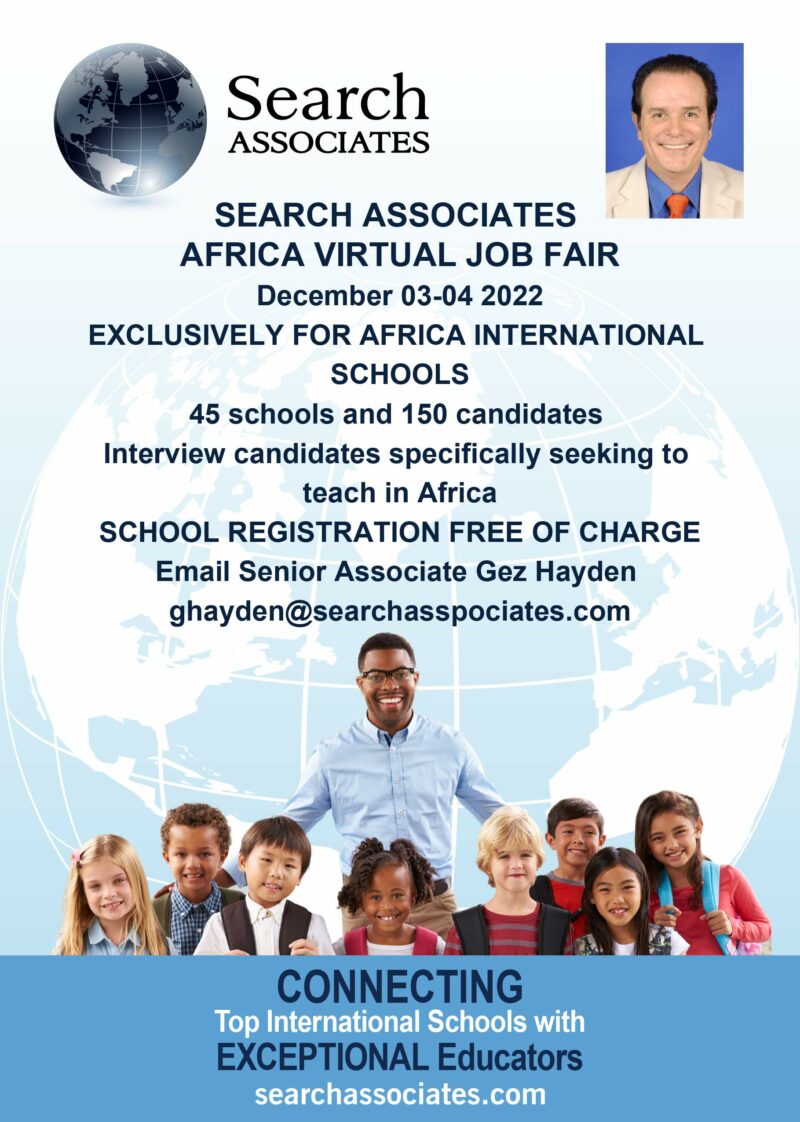 Similar posts
See all posts