As educators, we know that relationships are at the heart of good teaching and learning. This is why AISA continues to develop ways that we, as life-long learners, can connect and learn together in ways that are fun and engaging.
Here are 3 opportunities you might like to consider:
Join an AISA Wellbeing for All focused Practice Group
A Practice Group is a group of people who share a passion for a topic, and regularly connect to share information and support each other in their practice. AISA Practice Groups educate by sharing information and best practices through peer-to-peer learning and provide support through relationship building and collaboration. Practice Groups are organised around a number of key AISA programme areas that also promote culturally responsive practice and equity through a shared learning framework that leads to sustainable, systemic change.
This year AISA will be offering Wellbeing for All Practice Groups in the areas of:
Child Protection – facilitated by Chanel Worsteling
Wellbeing & DEIJ – facilitated by Chanel Worsteling & Dr Graham Carlini Watts
Each group will meet monthly for 1 hour with the group setting clear learning goals and objectives and shared expectations for how the Practice Group will function.
Click Here to express your interest in joining a Practice Group.
Join the AISA Wellbeing for All Book Club
AISA is starting a Book Club that will focus on books that have a Wellbeing for All theme. The purpose of the book club is to provide another space for our community to connect and learn about issues that matter to us. We hope this will be a fun way to stretch our learning by engaging with each other in conversation…and hopefully a few laughs. Even if you can't read the book, you are most welcome to join.
Follow the link to find out more about the AISA Wellbeing for All Book Club.
Join an AISA Affinity Group
AISA Affinity Groups are online groups that provide a safe space for AISA members that share a commonality or identity. The purpose of affinity groups is to foster a sense of connection and belonging, where people can come together to share experiences, challenges, and ideas.
Affinity Groups should be a place of acceptance, where members feel supported by a nurturing environment of mutual care and respect. Groups will meet online every term and at the 2022 AISA Conference.
AISA is offering the following Affinity Groups:
If you would like to participate, click the respective links to submit a request to join.
Written by:
Chanel Worsteling
AISA Child Protection & Wellbeing Programme Manager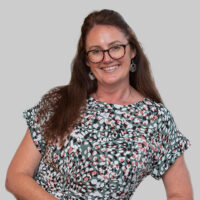 Similar posts
See all posts