For over five decades, the Association of International Schools in Africa (AISA) has been developing and delivering strategic programmes supporting professional growth, good governance, strategic thinking, service learning, child protection, DEIJ and wellbeing in international schools across the continent.
Following the AISA conference in October 2022, the AISA board embarked on a new and exciting journey to transform the board's make-up and structure to align with best governance practices and to improve its diverse and inclusive representation. The AISA board is now formed using a hybrid model comprising five elected School Heads from within AISA's membership and four appointed members who do not need to be Heads of Schools and may be from within or outside the AISA membership.
It is an honour for me to introduce our reelected, and newly elected and appointed board members:
Dr Daniel Jubert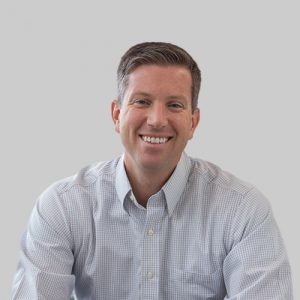 Reelected to the AISA Board, Dr Jubert is the Head of School at the American International School of Cape Town. He has served as an administrator and school counsellor overseas since 2006, previously in Shanghai, China and San Pedro Sula, Honduras.
Dr Jubert holds an Ed.D in International Education from the University of Minnesota, an MA in Educational Psychology from the University of Minnesota, and a BS in Psychology from the University of Wisconsin-La Crosse, with state licences in school counselling and school administration. He values the unique combination between school counselling and school leadership viewpoints as it encourages constant reflection, mutual understanding, and a strong solution-focused approach.
Daniel's doctoral dissertation examined the intercultural competence of international school administrators, and he looks to build off the rich research in this area. Daniel joined the AISA board in 2017 and currently serves as the board chair. His reelection will ensure sustainability and continuity within the Board.
Lesley Tait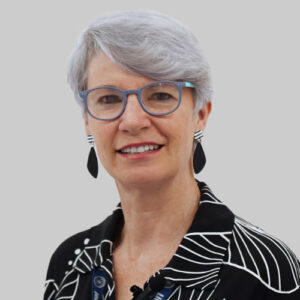 Newly elected to the AISA Board, Mrs. Tait is currently the Head of School at Lincoln Community School in Accra, Ghana. Originally from New Zealand, where she worked as a public-school principal, she has been in the international teaching world for 12 years.
She served as the Elementary Principal and Director of Teaching and Learning at the American Cooperative School of Tunis, Tunisia and the Director of Teaching and Learning and Interim Head of School at the American School of Brasilia, Brazil. She holds a Master's Degree (Honors) in Educational Administration from the University of Auckland, New Zealand.
She is a strong believer in the importance of listening to the many voices in guiding and leading our schools and, along with the team from LCS is working hard to ensure that this is part of the school's daily life.  Really listening to the thoughts and opinions of staff, students, and parents is fundamental to her work. She is also passionate about ensuring that each student knows and understands how to be a learner, where they are up to in that process and where they need to go next. However, her definition of learning is not confined to the academic subjects of a school; learning to be a great person who is well and happy, ready to lead the world is also important to her.
Dr Nneka Johnson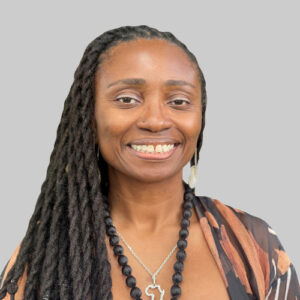 Newly appointed to the AISA Board, Dr. Johnson, in July 2023, will become the first Fellow at the Council of International Schools (CIS). Before joining CIS, she spent five years at the International School of Dakar as Director of Innovation and Strategic Development. During this time, Nneka developed a strong reputation for leadership, innovation and expertise in Design Thinking and workshop facilitation.
In 2019, Nneka joined AISA's Professional Learning Design Team, involving her in the planning, delivery and evaluation of professional learning across the African continent. Nneka's educational background includes a Bachelor's Degree in Sociology from Queens College in New York City, a Master's degree in Instructional Technology from Georgia State University, and a PhD in Curriculum and Instruction from Mercer University in Atlanta.
Dr Nneka Johnson has been appointed as a member of the AISA Board in recognition of her leadership skills, insight into international education, and strong dedication to enhancing student learning.
Dr Wayne Burnett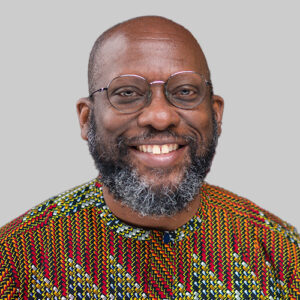 Newly appointed to the AISA Board, Dr Burnett is the Early Childhood and Elementary School Principal at the American International School of Abuja. He has worked overseas in Japan, Singapore, Malaysia and Indonesia before moving to Nigeria in July 2022. He has worked as a (mostly upper) elementary teacher, English immersion teacher, ICT/information literacy teacher/coach, founding divisional principal and head of campus.
Wayne has a BA (Sociology) and B.Ed. from Glendon College, York University; M.Ed. from OISE, University of Toronto; a Graduate Diploma in Educational Technology from Cape Breton University; and an Ed.D. in Instructional Technology and Distance Education from Nova Southeastern University. His dissertation focused on the teaching of elementary school science using educational robotics, and he's pleased he was able to play (or rather learn) with LEGO for his doctoral work. Besides technology across the curriculum, Wayne has interests in second language acquisition, DEIJ, elementary engineering, and professional development.
Dr Wayne Burnett has been appointed as a member of the AISA Board in recognition of his leadership skills and his insight into DEIJ and education technology.
Elizabeth Imende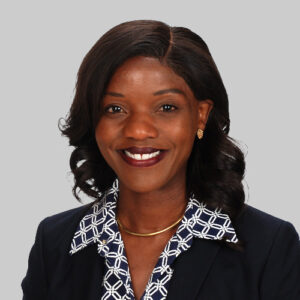 Newly appointed to the AISA Board, Elizabeth Imende is a seasoned educator and administrator with over 20 years of experience in the field. As the founder and director of Advancing Educators, Elizabeth has a proven track record of supporting teachers and administrators in improving their practice. With a B.A. in English from Wake Forest University and an Ed.M. in Teaching & Learning from Harvard University, Elizabeth is licensed by Research for Better Teaching. She has led over 2000 educators in workshops and school-based graduate courses.
Elizabeth does school-based trainings for administrators, boards, faculty, staff and students on diversity, equity, and inclusion; she also has a passion for advancing women in leadership positions. In her work, she helps schools and educational organisations to develop strategic plans that identify and capitalise on their unique differentiators and forward the school's mission. She has worked with schools and organisations across the globe, including in Latin America, Asia, Europe, and East and Southern Africa, providing expert consultation on a range of educational topics such as curriculum design, instructional clarity, and the development of thinking skills and student leaders.
Currently, Elizabeth is a full-time senior administrator at a K-12 independent school in Los Angeles. Elizabeth is the incoming Executive Director of the Association of International Schools in Africa (AISA) for 2024.
The AISA Board remains highly dedicated to achieving the strategic focuses of the organisation and serving our primary stakeholders: our students. We look forward to interacting with you all in the upcoming AISA events.
Written by: AISA Board Member, Dr Fatma Odaymat
.
Similar posts
See all posts